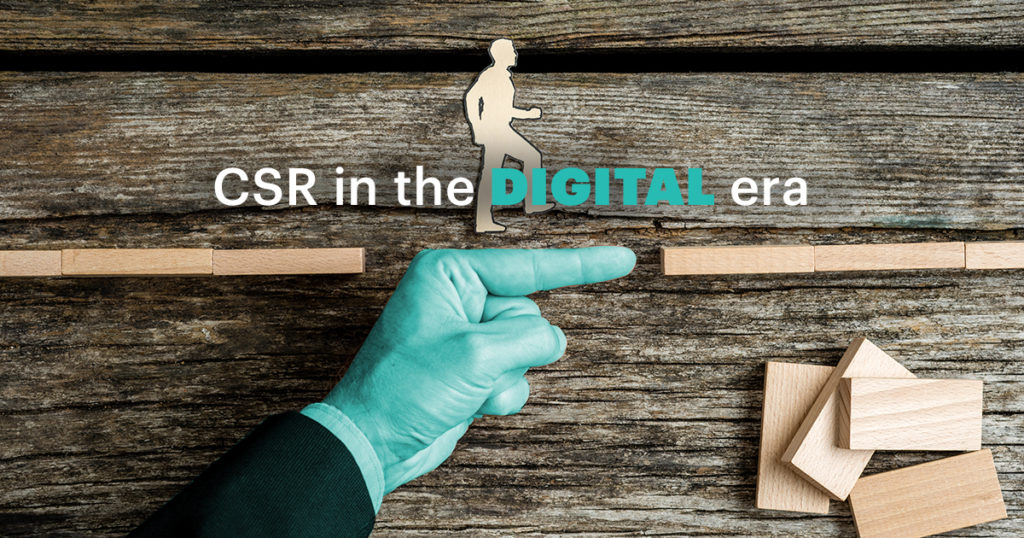 First of all, let's clarify what is CSR? CSR or Corporate Social Responsibility is a term that describes how corporates ensure that they give back to the communities and societies. CSR is developed into a concept where companies are increasingly asked to play a more significant role in making the world a better place by helping those parts of the society who are in need.
What does CSR mean in action? What is in it for a brand?
It must be actively take part in a company's daily life, or through activities such as a charity event. Yet in the modern world a once in a lifetime ecent is not considered CSR. It is part of the strategy, part of who the people are in the organisation. For this reason, it is affecting the employee value proposition, and it might as well affect how long is an employee willing to stay with the company. Are human resources and brand differentiation are two main areas that are affected by CSR? Yes, however most consumers agree that while achieving business targets, companies should engage in CSR. So it might show changes in sales figures as we tend to pay more for a product or a service if we support a case with our purchase.
Digital CSR – What changes?
We are in the Fourth Industrial Revolution where CSR is more important than ever. Big companies  – like Facebook – have realized that certain values are more and more important for everyday people. Giving and donating is now not only a must for companies but citzens feel that they also should work for equal rights, help people in need, donate. A great example for that is when Facebook created the birthday donation application where you can ask your friends to donate some money for a case of your choice. 
GDPR as a social responsibility
However, this app is more for consumers not for companies. In digital PR and in every day of data collecting our responsibility is first and foremost with this data. GDPR compliances, whichever or whoever has access to personal, user, and official data can and should be a part of a companies policy.  Big Data and AI (Artificial Intelligence) powered algorithms are used by humans who are responsible for the data collected from and about other human beings. Such data must be collected ethically and not without consent from the users.
Open platforms – social listening 
We must face it, that the internet and social media is an open platform. Everyone can and will tell their ideas, disappointments or gratitudes. These platforms are shifting the power dynamics and provide access to communication for multiple stakeholders. By facilitating two-way communication brands and organisations have the ability to create unique programs and reach out to their audience. Digital media promises the improvement and efficiency of corporate communication between companies and their publics, however, the businesses' implementation of online engagement is neither automatic nor easy. If you are having a hard time figuring out how and what should you add to the society throught digital CSR write an e-mail for us. We will help you with social listening, analyzing your audience and build a strong communication strategy.