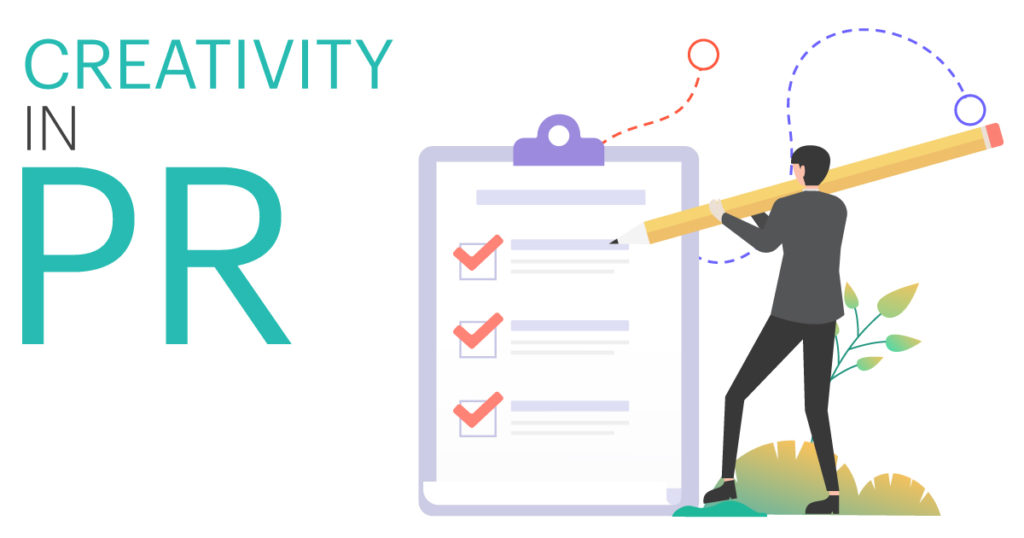 Frankly, it is not easy to measure creativity. We can talk about wow factors, but when it comes to paying for a campaign nice visuals and heartwarming messages might not be enough. We need solid rationale, effectiveness in terms of sales, reputation, behaviour change or other relevant KPI's (key indicator factors). Otherwise, the idea will not be trusted and sponsored.
The quantitative and qualitative measure
With social listening, there is a thin line between what can be and can't be measured on social media. A creative PR campaign or activity will help express the company values in their brand voices. Using the audiences best social platform and creating interviews with stakeholders will resonate with a target audience better then if we launch a general multiplatform campaign about some new features of our clients' products. Depending on our strategic goals we will be able to measure creativity by the number of engagement. Measure the number of people who engaged with an item (social shares, likes and comments).
A great idea aligns a company's mission with its market
Knowing the market is essential because without it, we cannot set the right goals and without these, we can't check our mission. We at PR-Agent Communications believe that today's communication investments are tomorrow's digital presence, and in order to build this digital presence, we need great digital ideas. Each and every market is going through the digital transformation so thinking digital is quite a hit now.
B2B brands will be accessible with creative PR
B2B is one of the hardest fields, and we know that having clients from the automotive industry and a B2B company must rush to find creative ways to gain a competitive advantage in the crowded market. We must not forget that within companies there are still decision makers, people who are longing for connection, real faces. In reality, not firms doing business with firms, but CEOs with another CEO. We might want to show a company's more human face to the public, we might want to showcase our company culture. Our PR team will bring their best creative ideas and digital knowledge when envisioning the tactic that generates so much earned and shared media on such a modest budget. Creativity will be measure maybe by Impressions, which is the number of people who may have viewed an item and for sure by the Reach, how far the PR campaign managed to penetrate overall and in terms of a particular audience.
A creative PR team makes tired message fresh
We measure and evaluate "Items". Items measure any content (blog posts, articles, etc.) that originally appeared as digital media. These will have more traditional counts like page views, clicks, mentions, yet they measure creativity as well. But how can we inject creativity into social content?
"Social media content should always have a clear purpose, be that to inform, entertain or inspire. Before embarking on a social media programme, brands should consider carefully what outcomes they are seeking to achieve. Are they attempting to gain insight, elicit a response, or drive traffic, whether online or in-store? By being explicit about what their social media content is trying to achieve, they are better places to set clear, measurable goals that can act as a benchmark for future activity." – Dom Burch
We help you deliver creative PR content for your target audiences and we will make sure that it will be measurable and effective. Call us today to set up a kick-off meeting for your next campaign!